Update: 7/2-2015: testring.dk is now updated with a small gallery of the pedal, please check it out ! 
The build itself began while I was on exchange in the Netherlands.
I found an old semi-rotten waypost in the forest next to my apartment. Then I bought a handsaw and borrowed some tools from a roommate and got to work!
Beforehand I had measured roughly the layout of the pedal so I drew up some lines on the wood. I found out that the wood was extremely tough and it thus took a long time to saw through it. 

Finally I made it through !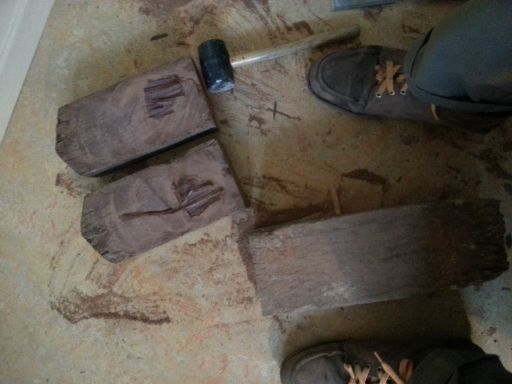 Now the real work began. I had to hollow out the piece of wood with my tools. That took such a long time. At one point a russian roommate knocked on my door to ask me if I was making a table since she heard all the noise. When I showed her what I was making, she quickly walked away. Probably thought I was mad or something, hehe!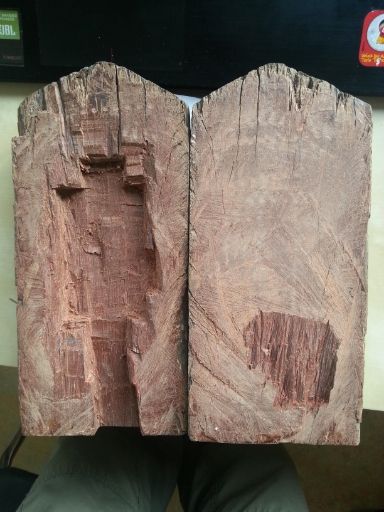 The hollowed out piece of wood next to the starting point. Now let's put in the hardware. 
This consists of a raspberry pi (small computer running linux), an audio interface (usb), a switch and 5 leds to display the level of wear.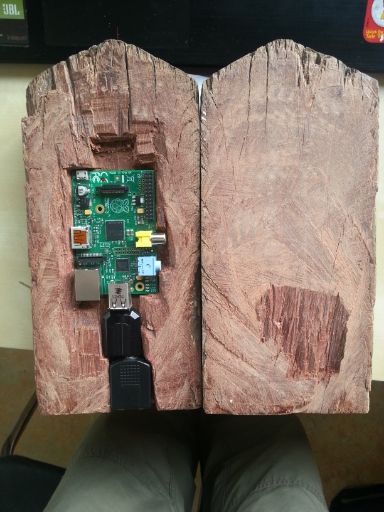 After returning home to Denmark it was time for finishing the front of the pedal.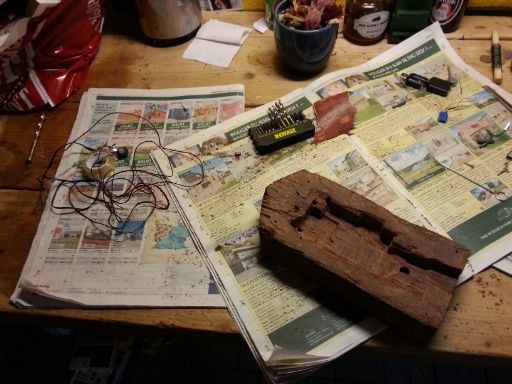 Adding the see-through acrylic plate.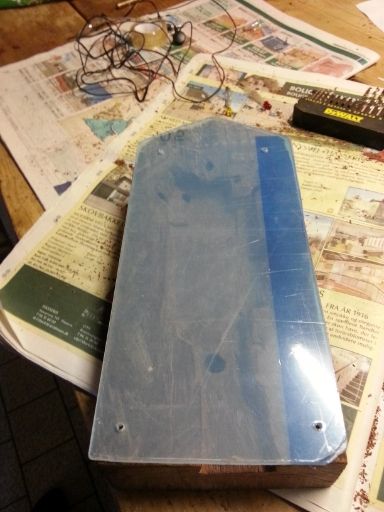 After installing the lights and the (temporary) switch.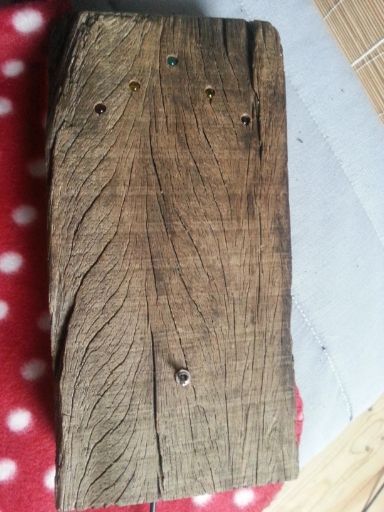 Cleaning up the hardware and adding protective felt pads.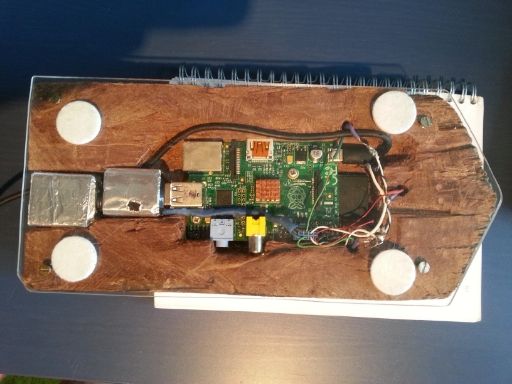 Final result!